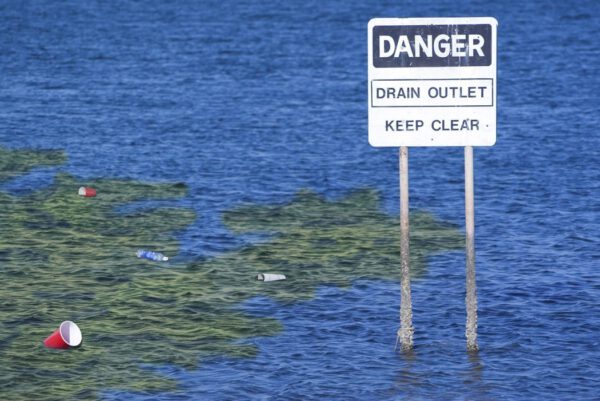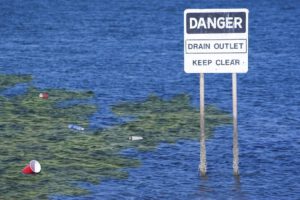 Public warned to stay away from toxic spill
Authorities are warning the public to stay away – and keep their pets away – from Etobicoke Creek after a potentially hazardous chemical spill.
"It is a toxic substance that can seriously irritate the skin and eyes," Steve Shaw, vice-president of corporate affairs and communication at Pearson International Airport, said yesterday.
Shortly before 6 p.m. Thursday, a fire alarm malfunction at an airline hangar at Pearson sent 22,000 litres of fire-retardant foam along with 450,000 litres of water from the sprinkler system into storm sewers at the airport, police said.
"We don't know why it (the fire alarm) was activated," said Shaw.
The fire-retardant foam spilled into Spring Creek, which flows into Lake Ontario through Etobicoke Creek.
Efforts were made to contain the foam within the airport area, but it wasn't known yesterday how much of the chemicals had been contained or how far they had traveled along the creek.
Police said contact with the chemicals could cause skin irritation.
Emergency cleanup crews were fighting to prevent the substance from reaching Lake Ontario yesterday.
Gary Gallon, president of the Canadian Institute for Business and the Environment, said the public may never know the extent of the damage.
"This is a large spill of known contaminants and (the Ministry of Environment) is in no position to monitor the impacts," said Gallon, who has studied toxic spills and how to contain them for several years.
Gallon said the ministry will be unable to monitor the long-term effects of toxins in the water and on surrounding animal and plant life because of drastic cuts to its budget.
"This is a large spill, especially of this toxic material and it has to be considered a high alert," Gallon said.
Workers used tanker trucks, equipped with large vacuums, to suck the foam out of the hangar and off the water surface. They also erected a 46-centimetre-high barrier, known as a boom, at the mouth of Spring Creek.
Shaw said the risk of contamination was diminished because of the dilution of the chemicals with water from the sprinklers and from heavy rainfall early yesterday.
Cleanup crews were not taking any chances, especially since a dozen or so dead fish had been reported in the area. Clad in plastic gloves, boots and body suits, they shoveled and vacuumed foam that had collected in front of the barrier.
But Gallon said the foam is "just the visible component of this contaminant."
He said the chemicals in it, ethanol and urea, sink and slip out underneath the boom.
According to the U.S. Environmental Defence Fund, ethanol is a suspected carcinogen and often affects the cardiovascular, neurological and gastrointestinal systems.
Urea reacts with water to produce ammonium, which sucks the oxygen out of water.
"It actually suffocates the fish," said Gallon.
In large enough amounts,both these chemicals can cause significant fish kills, Gallon said.
Originally published in The Toronto Star on June 10, 2000 and co-written with Trevor Hache