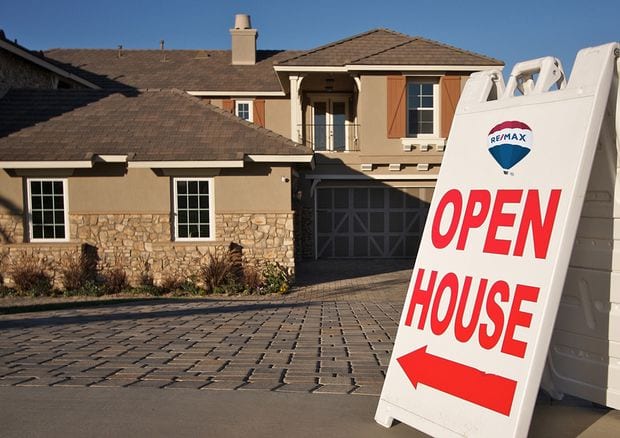 From bricks and mortar to REITs, there are many investment options, but you should seek a diversified portfolio
Putting money into real estate has become a very popular option for people investing their money these days.
And the options for investment are varied. You can choose from buying rental properties to investing in real estate investment trusts and mutual funds with a real estate base. Also, let's not forget that many Canadians' pension plans are institutional investors in the national real estate market.
Don Campbell, senior analyst with the Real Estate Investment Network, says that people today are looking for ways to deploy capital that can create income, especially when yields decrease in bond and stock markets.
"Well-chosen and well-managed, and I stress well-chosen, residential rental real estate has become an increasingly more popular choice.
"Given current demographic and economic trends in Canada, coupled with lower mortgage interest rates, we are witnessing an increase in demand for rental living thus creating the demand one needs for long-term tenant relationship. This increase in rental demand keeps un upward pressure on rent rates, even if the real estate purchase market softens," says Campbell.
Kelley Keehn, personal finance educator and consumer advocate for FP Canada, says real estate, like any investment class, is an important consideration for any portfolio, whether it's owning your own home, a cottage, real estate investment trust (REIT) or rental property. Seeking the advice of an expert in the field is important.
"But, like any asset class, being properly diversified and understanding all possible risks that real estate possesses, along with liquidity constraints, is essential to understand before diving in," she says.
"In the last decade,the alternativeinvestment ofchoice has beenreal estate. Formany, however,holdingbricks-and-mortarrental propertyjust isn't realistic.Thankfully, thereare other ways toinvest in realestate withoutowning property."

— Romana King, Personal finance expert
Lesley-Anne Scorgie, a personal finance expert and founder of Me-Vest, says real estate is a good tool to help diversify your portfolio, but geographic differences need to be taken into account.
"For example, Ontario has been a hot market for years whereas Alberta's real estate market has suffered. And today there are non-traditional ways to invest in real estate; not just in physical properties, but tools like REITs make it much easier for investors to enter the market," she says.
When it comes to building an investment portfolio the key isn't to focus on what assets will always grow, but how diversified your asset allocation is in order to maximize growth.
For that reason, it's integral to have complementary investments — investments that go up or stay stable even when other assets are getting clobbered by the markets, says Romana King, a personal finance columnist and award-winning real estate expert.
"In the last decade, the alternative investment of choice has been real estate. For many, however, holding bricks-and-mortar rental property just isn't realistic. Thankfully, there are other ways to invest in real estate without owning property," King says.
One of the most common is a REIT, which is a fund or company that earns income through its investment in real estate. Opportunities here exist in both public and private REITs.
King says that adding REITs to one's investment portfolio can help with diversification.
"Quite often, by adding a REIT, an investor will get similar returns to stocks but with a very low correlation.
"In other words, you may get equity-like returns but without the same up-and-down pattern of an equity index; when stocks go down, chances are the REIT will be up. That's because the underlying asset in a REIT is the rent collected on the basket of rental properties owned," she says.
---
This content was produced by The Globe and Mail's Globe Content Studio, in consultation with an advertiser. The Globe's editorial department was not involved in its creation.