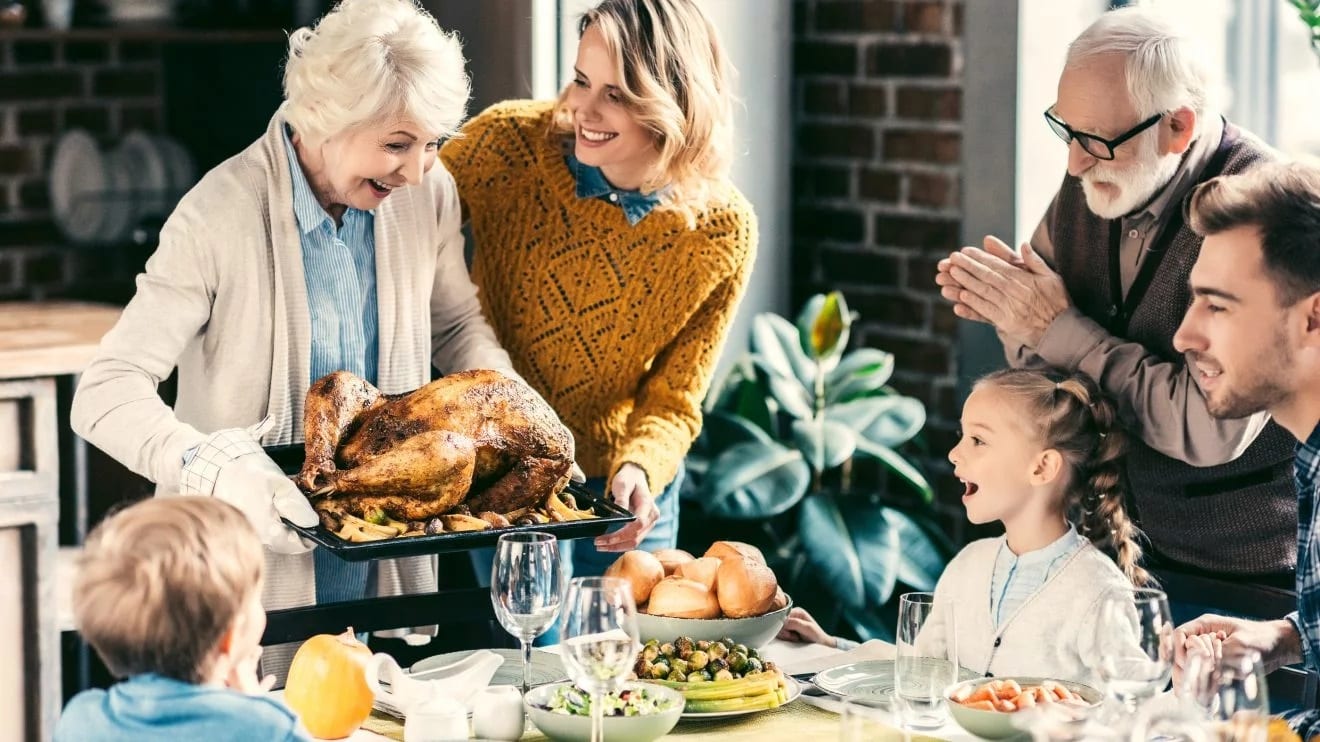 Multigenerational living has its challenges, but for those willing to invest the time and energy it can be a highly beneficial arrangement
For most of us, multigenerational living conjures up sepia-toned images of grandparents sharing a roof with their adult children. Yet, for generations, most North American homes have been predominantly single-family homes — one family lived in the home — until relatively recently.
According to Pew Research Center analysis, one in five individuals live in a multi-generational home and, for the first time in 130 years, the primary living arrangement for those aged 18 to 34 is no longer in rented apartments with roommates, but rather at home with their parents. According to Pew Research Center, this holds true across all ethnicities.
Given the large costs of buying into the property market and the difficulty at finding an affordable rental suite, the trend of multigenerational living in North American homes appears as if it will continue for the foreseeable future.
Why would multiple families share a single home?
In many ways, the ability for family units to live separately was tied to a sense of independence.  Moving out and paying your own bills was a signpost for becoming an adult. These days, however, it's economics that dictate the change from single-family to multi-generational homes. The good news is that there are clear advantages for each individual within a family to navigate multigenerational living arrangements. Here are four of the top reasons to live in a multi-generational home.
1. Finances
Perhaps the most obvious benefit of sharing a home is related directly to finances. Families who share homes often share the financial responsibility of running and maintaining the home. Many families go one step further and each generation pools their money together — buying a larger home that can accommodate everyone's needs.
2. Built-in daycare
For families with young children, daycare can be a serious strain on the monthly. Indeed, a recent report from the Canadian Centre for Policy Alternatives found the cost of childcare is rising faster than inflation. In most regions within Canada, the cost of childcare is rising at a rate of more than 10% — in some of the larger, urban centres the cost is escalating by more than 20% per year. Living with family members who are retired or have flexible or irregular work hours offers the option for in-home childcare, which can help build relationships between the generations and save money for a young family.
3. Easier elder care
In many cases, elder care costs mirror (or exceed) the cost of daycare. Multigenerational living situations can provide a natural means for families to care for their ageing loved ones, with little disruption to the flow of everyday life for everyone involved.
4. Beyond the practical
There are a wide array of practical reasons that might spur a family to consider living in the same house with multiple generations. The economic and schedule-related challenges to modern life can render the situation beneficial for everyone.
However, multigenerational living situations also open the door for developing deeper, more meaningful relationships and prompt cross-generational learning. The wisdom of the older family members is readily available to the younger ones. The energy and eagerness of the youth can revitalize older members of the family.
It's important to define shared responsibilities
The more people who inhabit a dwelling place, the more opportunity there is for conflict. Even within core families, the differences in personalities, expectations and perceptions will vary and, at times, this can lead to hurt feelings or conflict.
The best way to approach living under the same roof with others is to craft a plan that will provide each person or family unit with a clear picture of their role and their responsibilities in the home. When crafting this working agreement, consider the following topics to address.
First: Finances
Money is one serious issue that can cause conflict in multigenerational living situations. Coming to a clear agreement about who is responsible for what portions of the household budget is crucial to avoiding prolonged conflict.
Not only should there be a cohesive agreement about issues like who is responsible for applying for the mortgage and going on legal-record as being responsible for that debt, but also the informal arrangements of how much each family member pays towards the monthly mortgage payment, as well as ongoing utilities and repairs.
Once you've got the big ticket items ironed out, consider tackling the smaller expenses. Who buys what groceries and household supplies? And who is responsible for making cable or Netflix bills are paid? The more you finance items you can sort out, schedule and put on paper, the easier it will be for all family members to know and honour their obligations.
Second: Housework
Families would do well to utilize the time and skills that each family member can contribute to the smooth running of the household. However, if grandma is a great cook and everyone assumes she'll be responsible for all grocery shopping and meal planning, it's not going to end well. Instead, work together to come to an agreed upon plan that encompasses as many household chores, but takes into consideration what each person likes and wants to be responsible for in the household.
Meredith Hansen, a marriage psychologist, notes a key component of getting along is to lay out all the expectations before everyone moves in. Keep in mind, even with the best agreements, arguments will pop up. When this happens, work towards a compromise.
Additionally, kids should be included in the overall discussion. It's important for parents to explain how things will change, and to help children understand their role and the expectations placed upon them a part of a multigenerational family.
Remember to establish family boundaries

Source: DIY Network
Just as it's necessary to define what each person will be expected to bring into the living arrangement, it's also important to establish what shouldn't happen. When in-laws, parents, and grandparents live under one roof, there's a higher probability that someone's toes will get stepped on.
Proactively combat these feelings by making sure everyone is on the same page. Communication is the first and most important line of defence in terms of ensuring everyone feels respected and valued in their home.
When establishing boundaries, consider the following two most important factors:
Privacy
While this seems like it should be obvious, the reality is that some family members will struggle with respecting privacy more than others. This is important to recognize because if certain boundaries aren't obvious to the offender, it could be a repeated source of tension.
For instance, married couples may need to draw explicit boundaries if they are choosing to live with in-laws, and the same applies to children living with grandparents. The types of situations that each family member is uncomfortable with should be outlined in the very beginning. Every adult (and to a respectable extent, every child) needs to consider what the non-negotiable areas are in relation to their privacy. They need to voice their concerns, their needs and their optimal solution. Then, as a family, come to an agreement. By having this hard talk at the start of multi-generational living, you can set up a clear and supportive way to negotiate hurt feelings and potential areas of conflict.
Shared space
While the respectful use of shared space may seem like a common sense consideration, keep in mind everyone has a different standard of respectful distance, alone-time, sharing and privacy. For that reason, a few general rules about the use of shared space are integral to making multi-family living arrangements work.
One easy rule to implement is that private spaces within the home, like bedrooms and closets, or off-limits to all but the "owner" of that space.
For shared rooms, like bathrooms or rec rooms, consider implementing a schedule so that everyone receives the alone time they need. It's also important to consider things like having company over and volume levels. All family members need to communicate frequently and openly about things that will transpire in shared spaces.
Finding the right house to share
For those looking for multigenerational homes to live in, consider carefully what house components are needed for the individuals within the home to coexist peacefully. Finding the right house is key to making multigenerational living work. Fortunately, as it becomes more and more common for multiple families or households to share the same house, developers and homeowners are building or renovating to add in the features that make cohabitation easier.
When looking for the home that will house more than one generations, be sure to consider these three features:
1. Bathroom-to-bedroom ratio
If you're in a house where everyone has their own bedroom, but everyone shares a bathroom, then be prepared for some major fights. There's nothing more stressful than negotiating bathroom time in the morning when three adults and two kids are trying to get ready to leave for work or school.
For that reason, really consider what an appropriate bathroom-to-bedroom ratio would be to help your household run smoothly. For some, this may mean a bathroom per generation, for others it could look a little different, but whatever it is for your family, make sure the home you buy either has the right number of bathrooms or you can easily update the home by adding the required lavatories to the living space.
2. Private entrances
To further allow you and your extended family to appreciate privacy and a sense of their own living space, consider a home that offers separate or private entrances. Even smaller, more compressed houses — where there is more shared than private space — will feel much larger if individuals are able to come and go via their own entrance.
3. Yard space
For those in multigenerational living situations, outside space can be helpful to keep the peace. For those with kids and pets, it can be a lifesaver. Much like private entrances, yard space provides an extra cushion and can provide much-needed stretch-out room for families feeling a bit too cramped.
Find the right floor plan
The floor plan in a multigenerational house is integral to making the arrangement work. While many homeowners must often renovate to get the right space for their family, there is a growing trend of multigenerational homes being built by developers. Sherri Snelling reports for Forbes that builders are beginning to create plans that include main houses and smaller attached apartments, wherein both have private parking and entrances as well as connecting doors for security and convenience. Two of the most popular floor-plan solutions are: mother-in-law suite and guesthouses.
Option 1: Mother-in-law suite
Something as small as a bedroom and bathroom with a private entrance has long been hailed as "the mother-in-law suite." In these suites, it's not the size of the unit that matters, but that there is a space where a may retreat to for some private time. When creating a mother-in-law suite, but sure to consider storage and multi-use space. The more a person feels at home in a space, the more they'll appreciate the privacy and respect the other areas of the home.
Option 2: Guesthouse
Properties that boast full guesthouses can be just the thing to make a multigenerational living situation work well. Even if there isn't a finished guesthouse on the property, additional structures might be easily converted into appropriate living space.
Ultimately, finding the right home as a multigenerational family unit is largely a matter of critically assessing how much space will be needed and how this space can be creatively used to accommodate everyone's needs.
Multigenerational living can be daunting, especially for those who have no experience living with others under the same roof. But for those who are willing to really invest the time and energy needed to ensure that everyone has what they need, it can be a highly beneficial arrangement.