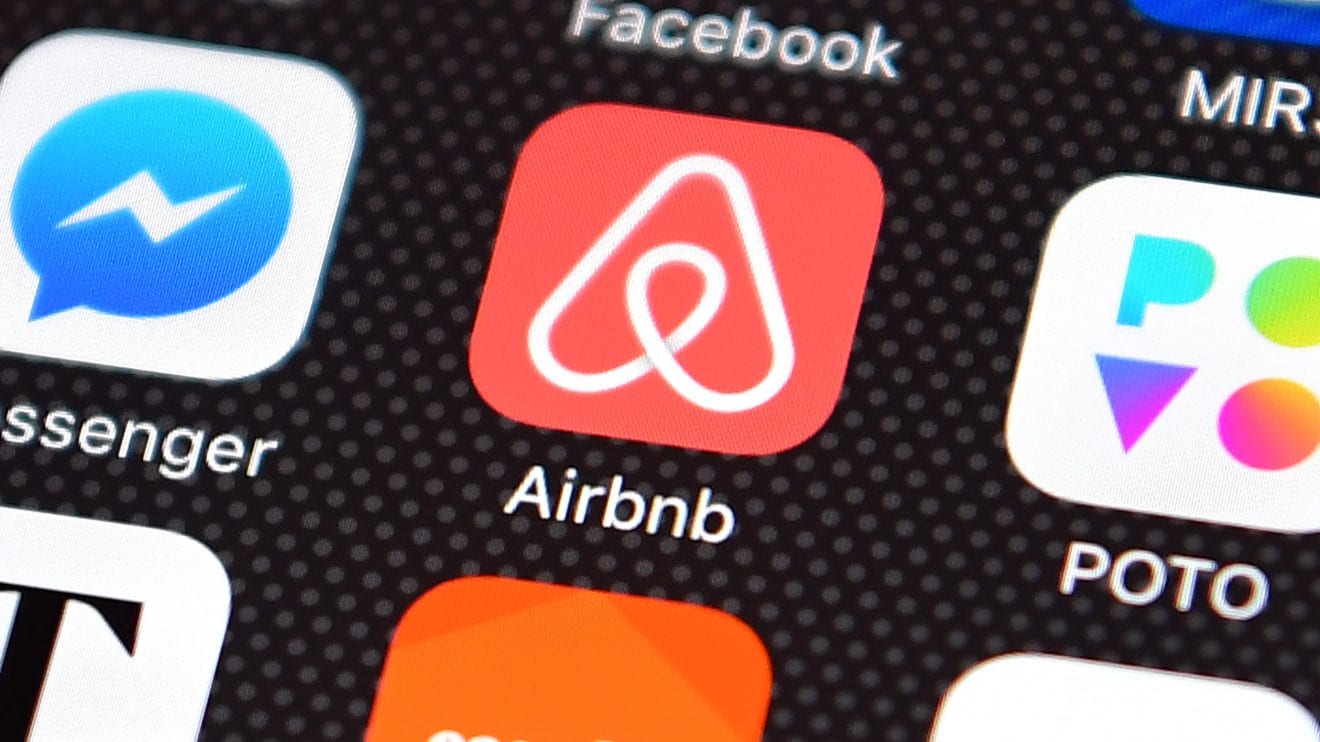 Money won't just roll in if you slap up a photo and a price tag for your short-term rental suite.  It takes time, research, marketing, and maintenance, but given that the average price for an Airbnb nightly rental is $160.47 USD (that's $214.92 CDN) this bit of effort can certainly pay off
Making money off that spare room or that basement suite sounds easy, right? Snap a few pictures, set-up a short-term rental account and watch the bookings — and money — roll in.
While making money off of short-term rentals isn't rocket science, it does require time and effort, particularly if you don't want to find yourself hosting a group of rude and destructive guests. So, how do you set-up your short-term rental so that you can make the most money for the least amount of effort?
To help, we've put together a mini-guide on how to make the most money off your short-term rental business. Use these assessments, checklists and tools to your advantage.
What type of host are you?
There are three main types of short-term rental hosts:
The Go-Getter: Hosts who want to make a few extra bucks with their available space
The Steady-Hand: Hosts who want a stable secondary source of income, and
The Homepreneur: Hosts who want to build a serious Airbnb or short-term business that will eventually become their main source of income.
The higher the desire for potential income, the more planning, capital, work, and risk you will need to take on.
To find out what type of short-term host you are, try our quiz: What type of Airbnb host are you?
Best practices for running a short-term rental
 Whether you're a go-getter or a homepreneur, there are five fundamental keys to maximizing your earnings from short-term rentals. Address all six facets and you'll be well on your way to earning the most from your Airbnb business.
#1. Mindset
While it seems obvious, the first and most important key to making the most out of your short-term rentals is to treat it like a business.
Start by making sure you're legally allowed to run an Airbnb or short-term rental business. That means checking with your strata board, or your homeowners' association or even your landlord before listing your place. Then check to make sure the city doesn't have any rules or regulations around short-term rental listings. Some cities, such as the City of Vancouver, require short-term landlords to obtain a license before listing units for rent.
Next, you'll need to consider how to protect your largest asset — your home — from any potentially devastating damage or catastrophic loss.
The first step is to add a home-based business rider to your home insurance policy. A rider is "extra coverage" that you add, for a cost, to your insurance coverage.
While Airbnb offers Host Guarantee coverage, where hosts pay nothing extra for up to USD$1-million in coverage for any damage or destruction to belongings or property caused by a guest booking, there are a number of scenarios where this coverage won't be adequate, explains Adam Mitchell, president of Whitby, Ont.-based Mitchell & Whale Insurance Brokers.
"It's a great perk, but there are gaps in coverage," says Mitchell. For instance, many types of personal belongings aren't covered, such as furniture, electronics, artwork, antiques and collectibles. These coverage exclusions are stated plainly on the website, but many hosts end up missing this information.
There's also the danger of booking a guest through a short-term rental service that doesn't offer this Host Guarantee coverage. While advertising your unit or spare room on more than one short-term rental site is smart, from a business perspective, this strategy could leave you without coverage should damage or destruction occur to you, your belongings or your property.
"Most insurance providers are very aware and comfortable with short-term rentals, explains Mitchell. It just takes a quick call to your provider or insurance broker to add the home-based business coverage and the extra coverage rates start at $120 per year and go up. For the cost of one night's stay, this peace of mind is worth it.
For Go-Getter hosts or hosts that are just dipping their toes into the short-term accommodation market, you could also opt for month-to-month coverage. For example, Square One Insurance offers no-contract, no-obligation coverage starting at $40 per month, which covers personal liability as well as accidental damage to your home and property. It's more expensive than adding annual coverage to your base homeowner policy but makes sense if you're just starting out and testing the waters or know that you'll only be renting out your extra bedroom during specific months of the year.
Next, investigate local laws. Some cities require short-term landlords to apply for a license and comply with municipal bylaws. For example, the City of Vancouver requires up-to-date licenses and that any bookings last no more than 30 days, plus rentals are restricted to only units located in a primary residence where the resident-owner lives for more than 180 days of the year.
If you opt to ignore licensing, be prepared for fines and lost business as some guests will go as far as to ask you for your license number (typically, through private message correspondence) to verify that you're legit.
#2. Research
Want your listing to be effective and make you money? Then you'll need to do market research.
Start with checking out the competition. Go online to Airbnb, Vrbo and other short-term rental sites and search for rentals close to your address. Then, using a spreadsheet or other way to capture information, start listing all this information:
Type of units and prices that are geographically close to you
What's included (WiFi, parking, satellite TV, Apple TV, etc.)
Complimentary guest perks (pool or gym in the building)
Operating hours
Cleaning costs (typically, hosts that clean themselves will charge $50 USD, while hosts that pay for this service will charge $1oo or more)
Deposits requested
Minimum number of nights
Discounts for longer stays
After you compile all this research, take a good, honest look at the data. How does your rental differ from the competition? Examine how it relates to all the other rentals in the market. The goal is to figure out your best tactic for marketing your short-term rental. Are you going to compete on price? Can you compete by offering a better product? Or perhaps you can add in an experience, such as a luxurious setting, a pool or hot tub, or a garden oasis. Whatever advantage your unit has, make sure to use it as a focal point and then price it accordingly.
What's great is that this research also helps you narrow down the type of guest your rental will attract and this helps you set-up your unit and write your ad. For instance, if there are plenty of units in your area that are described as "family-friendly" then set your suite up as a family unit: Buy some toys and books and crayons; add a highchair or fold-out crib — whatever makes it really easy for a family to come in and bunk down.
#3. Invest in Marketing
Even in a side-hustle, like renting out that spare bedroom, you need to invest in a bit of marketing. Thankfully, for short-term rentals, most of this investment focuses on taking really great photos — with the emphasis on "great."
Remember, these images are integral to "selling" your short-term rental to potential guests. To help the non-expert hosts, the Airbnb website offers some basic photography tips:
Use natural light and avoid using flash. (Add to this: Turn on all the lights, so your space is really brightly lit for all photos, even during daylight hours.)
Shoot in landscape from the corners of rooms, for perspective.
Get internal and external shots. People want to be able to imagine themselves in the place.
If possible, shoot photos of the property during all seasons as well as during daytime hours and at night.
Include photos of local hot spots, attractions, and scenery.
Owners with limited time can hire a real estate photographer so all they need to do is upload. The average cost for daylight and twilight photos starts at $300 CDN and goes up, although you can find cheaper options. Just be sure to review the services offered and to read the reviews from other customers. Another option is to get a 3-D tour of your home. Again, check out costs and read reviews.
#4. Advertise
Should you list and/or advertise your short-term rental on more than one site. Short answer: Yes. But be judicious.
Here are a few guidelines on how to make advertising your vacation rental on multiple sites work for you:
Provide accurate and detailed information about what your vacation rental has to offer. Include the type — shared room, full apartment, suite in a house, etc. — where it's located (is it on a busy street? Near transit? Close to cafes?) and what potential customers can expect when they rent the unit. Skip these details and you may prompt negative ratings from clients. The key here is to accurately set-up and manage expectations. Don't forget, every property has advantages and disadvantages. Your role is to alert a potential client to the disadvantage, and then highlight and promote the advantages.
Depending on their needs, renters go to different websites. For example, vacationers and other short-term renters typically go to Airbnb, VRBO, and HomeAway to find rental properties. Meanwhile, those who need a place to rent for longer periods usually head to Craigslist, Apartment.com, and Realtor.com. To maximize your marketing efforts, list on websites where your vacation rental meets the needs of your target audience.
If you're advertising a shared room for short stays, it's ideal to keep that property listed on Airbnb because that's where short-term renters go. In addition, Airbnb's Verified ID policy makes renters feel better about sharing a room with strangers.
If your property is an entire apartment, you can list it on Airbnb, VRBO, HomeAway, and other sites favoured by your target audience.
Use rental site reviews. Read about the potential client and focus on getting 5-star reviews for your unit (and services as a host).
Keep in mind, however, that advertising on multiple sites does come with drawbacks. You may end up paying more fees. For example, Airbnb charges hosts a fee of 3% of the booking rate, covering the cost of payment processing. HomeAway, which is the parent company of VRBO and VacationRentals.com, charges listing fees ranging from 4% to 10% of the booking rate across all of its websites. Pay attention to fees and to additional costs or the extra cash you earn will soon be spent.
Another drawback is that you'll have to monitor or set-up a way to not allow for double-booking. This can be done manually, or you can set up a system using an app (for lower fees) or pay a third-party manager. Either way, you need to have a plan for how to deal with multiple bookings through multiple short-term rental sites.
Here's a list of sites that accept short-term rental postings. Remember to explore the costs and requirements for each and to pick the sites that work best with your goals and budget:
Wimdu – commission-based short-term rental properties located all over the world. Prices are displayed in U.S. dollars.
TripAdvisor – commission-based rentals and private rooms for every kind of trip. Extra fees for hosts using this site.
Airbnb – commission-based short-term rental site with an international reach
HomeAway – paid subscription for a minimum stay of two to three nights for leisure travelers with pets
Perfect Places – paid subscription for vacation rentalsin 103 countries
TravelStaytion – a free subscription for quality holiday homes around the world
Domegos – a free subscription to lists of holiday homes
Welcome Worldwide – a free subscription to a list of exotic bungalows and country cottages to luxury beach villas and stylish city apartments
Vacation Rentals By Owner (VRBO) – vacation rental and pet-friendly site with a focus on the USA
OneFineStay – luxurious twist on the short-term rental business model 
#5. Upkeep
Don't forget to factor in the cost of cleaning and maintenance supplies. As a host, you need a budget for extra costs such as toiletries, cleaning fees, and additional furniture and decor. You might also need to purchase replacement fire extinguishers to comply with local fire safety regulations.
#6. Financial Considerations
Finally, don't forget the tax implications of renting out a portion of your home or secondary property. You are legally responsible for filing applicable tax forms with the Canada Revenue Agency regarding the profit generated through your short-term rentals. The good news is you can off-set the income generated with expenses from running this short-term rental business. For instance, Canadians who rent out part of their home can deduct a percentage of mortgage interest paid on their principal residence mortgage, as well as a percentage of utilities, cable or satellite costs and other shared amenities. Plus, the extra insurance coverage costs are also a deduction as well as supplies you purchase for the rental, such as toilet paper, dish soap and pantry supplies.
How to list your place on Airbnb or any short-term rental site
Now that you have a gameplan of how to make the most from your short-term rental, it's time to list your property.
Here are the seven basic steps:
Fill out the information about your space, its amenities and the number of guests it can accommodate.
Upload clear photos of your space.
Create a title and description of the highlights.
Set house rules for pets, smoking, events, and cancellations.
Add in extra costs, such as deposit and cleaning fees.
Set up your calendar.
Calculate your rates (on Airbnb you can use the built-in Smart Pricing tool, plus refer to your own personal research).
In the end, it doesn't matter what type of host you are because money won't just roll in if you slap up a photo and a price tag.  It takes time to research, market and list your short-term rental unit; it also takes time to chat online with potential and current guests and to prepare the unit for each incoming guest. However, given that average price for an Airbnb nightly rental is $160.47 USD (that's $214.92 CDN) this bit of effort can certainly pay off.