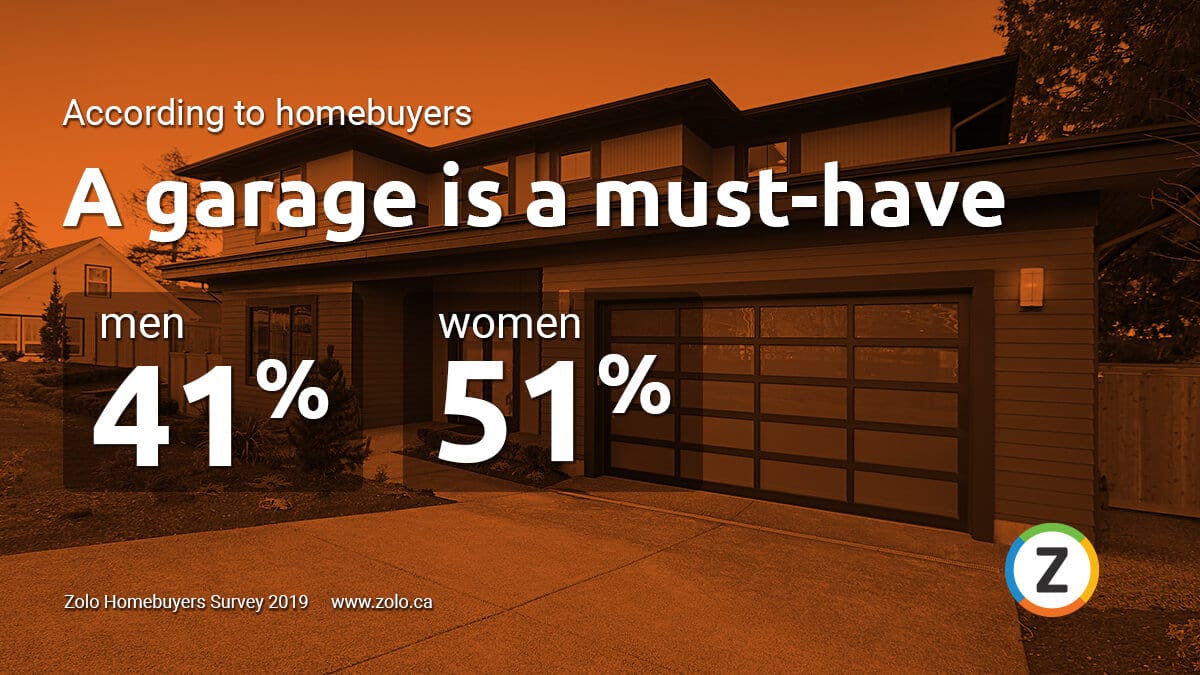 Men and women can differ in why they want to buy a property and make it a home, but they share the top 4 "must-have" options and, guess what, these top wants didn't include an updated kitchen or open-concept floor plan
Turns out men wanted slightly different things than women when it comes to finding the perfect home.
For instance, 64% of men preferred the idea of a new-build home rather than a resale home. Women, on the other hand, didn't seem to have a distinct preference between new build and resale homes, with 51% opting for a resale versus 49% choosing a new build as their preferred home choice.
When it comes to the size of the home, women tended to want a larger home with 42% of the respondents choosing a home with three bedrooms and 31% selecting a home with four bedrooms. While 35% of men chose a three bedroom home, 37% opted for a two-bedroom home and only 21% wanted a four-bedroom home.
Another big difference was how many women ranked an updated kitchen as a must-have — with 39% of women putting this as a top desire — compared to 29% of men.
What men and woman agree on for the perfect home
One thing men and women can agree on is the preferred number of bathrooms — 59% of women and 54% of men believe that at least two bathrooms in a home are necessary.
And while the number of bedrooms is still up for debate — women lean towards three- and four-bedroom homes, while men lean towards two- and three-bedroom homes — the general consensus is that a three-bedroom, two bathroom home with a garage is the ideal.
The two sexes also appeared to be aligned when it came to the amount of home renovation work they were willing to take on. When asked "How much repair or renovation are you willing to do," 58% of men and 59% of women reported "a little. I don't mind painting and small updates."
Survey results
The findings of the Zolo Homebuyers' Survey 2019 are based on an online survey conducted by Zolo.ca in January 2019 of over 1,800 respondents who live in North America. The estimated margin of error is +/- 2.28 percentage points, 19 times out of 20.